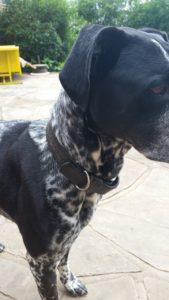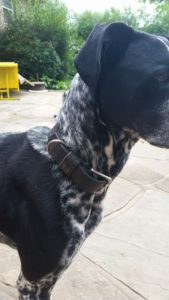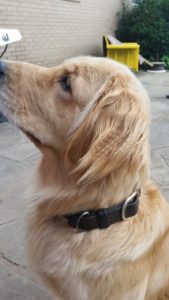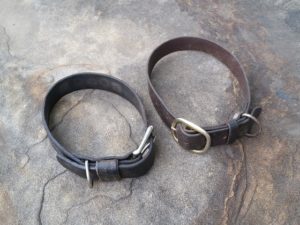 These ain't your normal cheese wiz dog collars.  These is  hand- made in Noth Cacalaka.  They'll  outlast your dog and then you can recycle the collar- you just gotta name the next dog the same name.  🙂
Send us a picture of the dog and the measurement of his neck.  We'll make you a awesome Walker Collar.
Please tell the name of the dog and we'll stamp it on the collar.
Size:  Small 35$, Medium 45$, Large 55$